About Meadowvale Dental Group
At Meadowvale Dental Group, we provide dental care that meets our patients' individual, unique needs.
We've been providing dental care at this location since 1981. When you walk through the door, you will be welcomed with a warm, friendly atmosphere.
Our team consists of 5 Dental Hygienists, 4 General Practitioners, and 2 specialists; a Periodontist and an Orthodontist. We are a modern practice, using digital imaging, intraoral cameras, and lasers.
Meet Your Meadowvale Dentists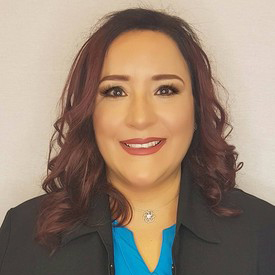 Dr. Nebal Hanna
General Dentist
Dr. Nebal Hanna received her Doctor of Dental Surgery (DDS) from University of Toronto, the Faculty of Dentistry. Dr. Hanna's passion for dentistry started in Egypt where she earned her bachelor's degree in Dental Medicine and Surgery (BDS) with Honours from Cairo University, the Faculty of Oral and Dental Medicine. Upon her graduation from the University of Toronto, she received the Dr. Charles Hyman Moss Award for excellence in Clinical Prosthodontics.
Dr. Hanna soon joined the Faculty of Dentistry at the University of Toronto as an instructor in restorative dentistry thus giving back to her school and contributing in educating and teaching future dentists. She is extremely passionate about teaching.
Dr. Hanna completed her implant residency and takes pride in lifelong learning. She continues to further advance and enhance her skills and education through participation in continuing dental education programs and keeps current with technology.
Dr. Hanna is known for her pleasing personality and aims to build genuine relationships with all her patients, making sure they understand their treatment every step of the way. She is dedicated to provide a positive experience. Her calm demeanor, patience, and approachability are sure to make you feel at ease.
Her wealth of knowledge in dentistry enables her to proficiently provide a wide array of dental treatment, including restorative, surgical, endodontic, and prosthetic dentistry.
Dr. Hanna is a member of the Academy of general dentistry (AGD), the Canadian Dental Association (CDA), the Ontario Dental Association (ODA) and the RCDSO.
Besides dentistry, she enjoys reading, exploring nature, and spending precious time with her husband and two daughters.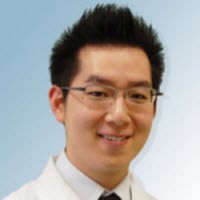 Dr. David Leung
Periodontist
Brampton Periodontist, Dr. Leung grew up in Toronto, where he attended Upper Canada College for 11 years. He was an avid swimmer and badminton player in High School and led his teams to Provincial Championships. He attended New York University where he received degrees in Finance and Biochemistry. He loved his years in New York, as he has a great passion for art galleries, museums and the New York Yankees.
After college, he moved to Philadelphia where he attended the University of Pennsylvania School of Dental Medicine, receiving both his doctorate and periodontics training. After 11 years away from Toronto, David moved back home where he finally has more time for his hobbies. He is also an avid cook – particularly in Asian seafood cuisine and he loves trying out new sushi restaurants. He also enjoys working out and playing softball in a local church league.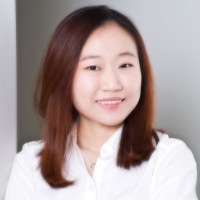 Dr. Shinyoung Park
General Dentist
Dr. Park completed her Doctor of Dental Surgery (DDS) degree at the Faculty of Dentistry, University of Toronto. Upon graduation, she earned her degree with honours and was also awarded Albert E. Webster Memorial Scholarship, which is given to the most outstanding student in clinical Restorative Dentistry of the year.
Dr. Park has particular interests in Cosmetic Dentistry, Endodontics (root canal treatment), and Oral Surgery, having taken many continuing education courses to broaden her scope of practice. She is an advocate for patient-centred dental care, being easily approachable and caring for her patients. Dr. Park holds certifications in Conscious Sedation Modalities (nitrous oxide, oral sedation) and Cardiopulmonary Resuscitation (CPR) and is a member of the Academy of General Dentistry (AGD), the Canadian Dental Association (CDA), the Ontario Dental Association (ODA), and the Royal College of Dental Surgeons of Ontario (RCDSO).
In her spare time, Dr. Park enjoys spending time with her family, traveling, and painting.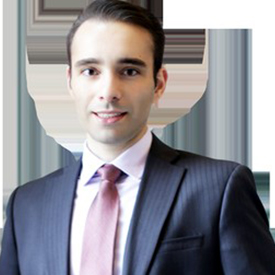 Dr. Nima Mir
Orthodontist
Dr. Nima Mir (Mirmoghtadaei) attended York University and upon earning his Bachelor of Science (B.Sc.) with Honours, he decided to pursue the rest of his education away from home. He completed his Doctorate of Dental Surgery (D.D.S.) degree at the prestigious University of Southern California (USC) in downtown Los Angeles, California. He then completed his Certificate in Orthodontics and Dentofacial Orthopedics, as well as Master of Science (M.Sc.) in Oral Biology at the University of Nebraska Medical Center (UNMC). Dr. Mir is a Fellow of the Royal College of Dentists of Canada FRCD(C) and holds qualifications to practice in both the United States and Canada. Dr. Mir's professional affiliations include the Canadian Association of Orthodontics, American Association of Orthodontics, and Ontario Dental Association.
Dr. Mir says he became an orthodontist because he "found the diagnostic, treatment intricacies, function and aesthetic enhancements to be very fascinating.. I enjoy being a part of the positive transformation in people's lives with beautiful, confident and healthy smiles." Dr. Mir deeply cares for all his patients, including the underserved populations and understands the value of philanthropy. During the years, he has delivered dental care to those in need in Panama (Bocas Del Toro), Costa Rica, and Nicaragua, in addition to local areas.
Dr. Mir was inducted into the Omicron Kappa Upsilon (OKU) national dental honour society for demonstrating exemplary traits of character and potential qualities for future professional growth and attainments in the field of dentistry. He has received numerous awards, such as the OKU Donald C. Curnette Memorial Scholarship (2011), The Clifton O. Dummet & Malik Ethics Award (2011), OKU Charles O'Grady Memorial Scholarship (2010), Nathan A. Styrt Scholarship Award (2010), Alpha Omega Presidential Award (2010), and OKU Dexter Smith Memorial Scholarship (2009).
At his leisure, Dr. Mir enjoys traveling, exercising, and spending time with his family.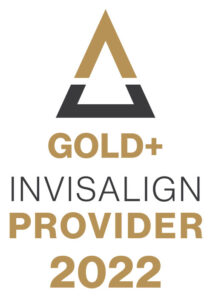 Dr. Nima Mir is a Gold Plus Invisalign Provider, which is because of their level of education and experience with Invisalign.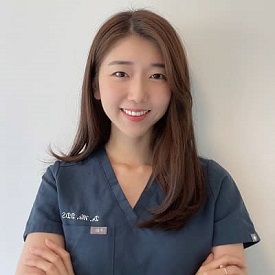 Dr. Lauren Wie
General Dentist
Dr. Wie studied at the University of Western Ontario and received an Honours Bachelor of Science after double majoring in medical science and biology! She then went on to receive her Doctor of Dental Surgery (DDS) from the University of Melbourne in Australia.
Dr. Wie is certified to provide sedation through nitrous oxide and oral sedation and is also a current member in good standing with the Canadian Dental Association (CDA), the Ontario Dental Association (ODA) and the Royal College of Dental Surgeons of Ontario (RCDSO).
What she loves about her work is the artistry behind day-to-day dentistry, restoring a tooth back to its anatomical shape by paying attention to the little details.
She focuses on dental education and preventative dentistry to have patients fully understand the rationale behind everything she does so they can learn how to avoid recurrence of problems in the future.
As a classically trained pianist, she enjoys learning new pieces and performing for friends and family, as well as attending concerts, orchestras, and anything music-related! She also enjoys cooking and staying active by playing golf and going hiking.
Languages Spoken at Our Clinic
Do you prefer to speak another language other than English? We offer dental appointments in Spanish, Urdu, Punjabi, Korean, Hindi, Gujarathi, French, Croatian, and Arabic. Just let us know what you prefer when you book with us.
We direct bill insurance and we accept all major credit cards and debit. If you need financing options, please ask our Treatment Coordinator for more information when reviewing any recommended dental treatments.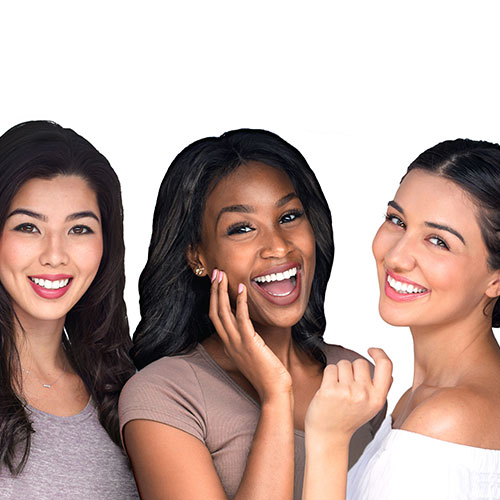 When Was Your Last Visit?
Take Care Of Your Oral Health & Book Your Dental Hygiene Appointment Today
The journey to oral health lasts a lifetime. Let our dedicated dental team be part of your journey now and for years to come. Our Dentist near you look forward to welcoming you to our Mississauga dental clinic!