Restorative Dentistry in Mississauga
Restorative Dentistry Near You
Some of the patients that walk into our Mississauga dental clinic have had dental restorations completed to maintain their oral health. When challenges arise from wear, injury, disease, or damage to the teeth, our team can provide long-lasting solutions that fit your needs. We plan carefully so that you have as many options as possible and can make the right restoration decisions for your future.
When simple tooth repairs are needed, dental bonding offers a balance of affordability, strength, and cosmetic appeal. Dental bonding material is made from composite resin that can be matched to the shade of the natural tooth, allowing it to blend perfectly. We may recommend this treatment option for you if you have a cracked or otherwise damaged tooth, a large filling that is affecting the structural integrity of the tooth, or if it is necessary to change the size or shape of the tooth for restorative or cosmetic purposes.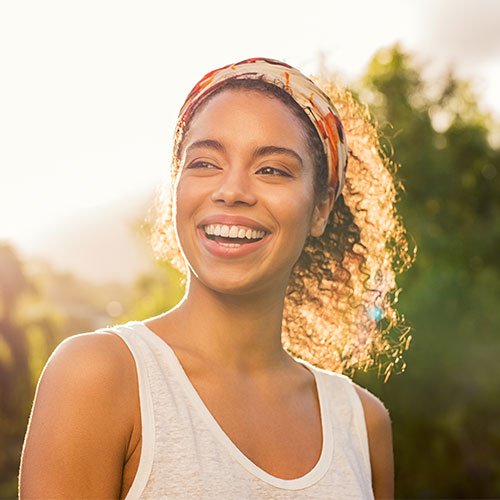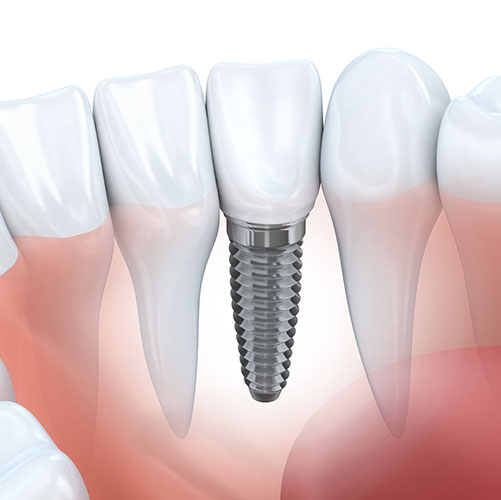 Many patients with tooth loss choose dental implants because structurally, they are most similar to the natural tooth. Although more invasive and costly, by replacing the root of the tooth with a steel post, implants offer long-term stability that can't be matched by other restorations. Over time, this investment can save a patient a great deal of time and money.
All-on-4 is a restorative dentistry technique often recommended for patients with full upper or lower arch tooth loss. All-on-4 is also known as full-arch fixed implant bridges. Many patients like the idea of the permanence of the implants, coupled with the affordability of a single, full-arch prosthesis.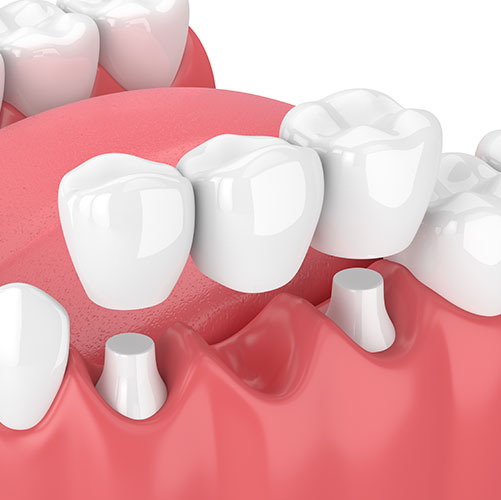 Mild tooth loss can affect patients at a much younger age than they would expect. In these cases, we may recommend dental bridges to close the gaps in your smile and restore a full, well-distributed bite. This simple but strong restoration will allow you to resume eating and speaking as usual, and can help maintain the alignment of the teeth and the shape of the face over time.
Dental fillings are an unfortunate but necessary restorative treatment. When the first lines of defense against dental caries (tooth decay that causes cavities) fail, our dentists can provide you with fillings to stop dental caries before it spreads. We can use a variety of filling materials, each of which provides different benefits, from aesthetic appeal to extra durability. Plus, we'll make your appointments as comfortable as possible!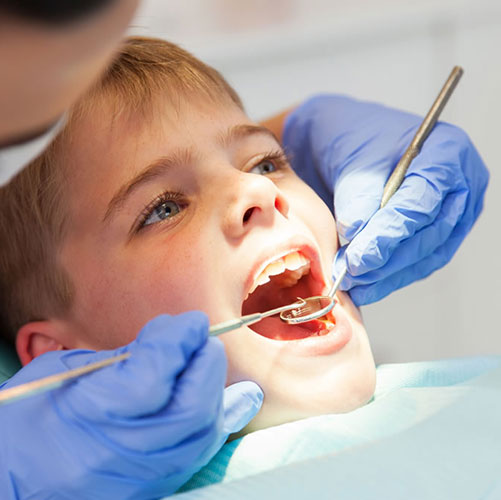 When Was Your Last Visit?
Take Care Of Your Oral Health & Book Your Dental Hygiene Appointment Today
The journey to oral health lasts a lifetime. Let our dedicated dental team be part of your journey now and for years to come. Our Dentist near you look forward to welcoming you to our Mississauga dental clinic!